PEI Report Chapter 1 : Click Here
PEI Report Figures : Click Here
PEI Report Appendices : Click Here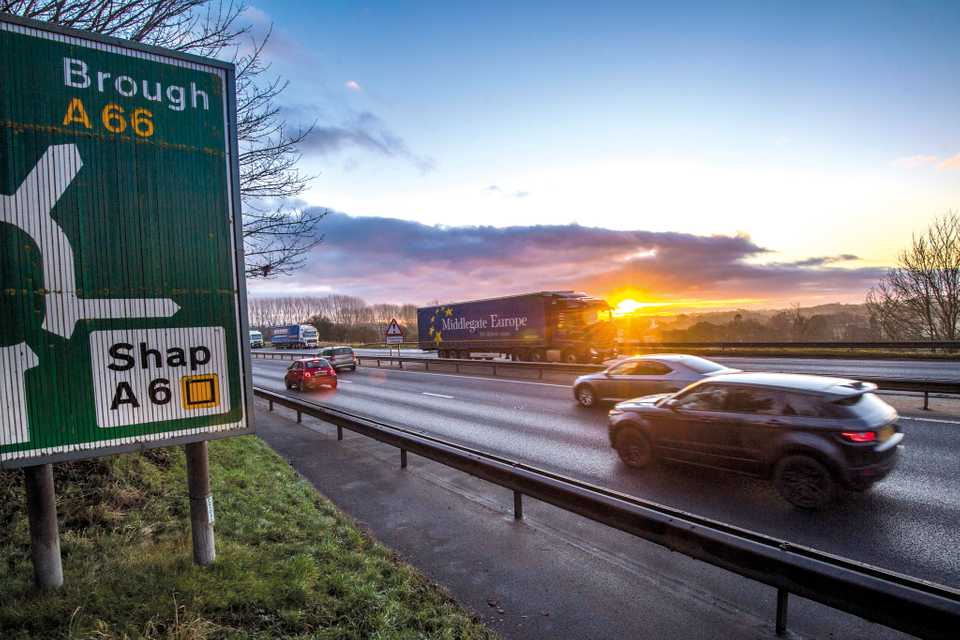 The existing A66 is a key national and regional strategic link; it carries high levels of freight traffic, as well as being an important route for tourism and providing vital connectivity for nearby communities. There are no direct rail alternatives for passenger or freight movements along the corridor. Despite the strategic importance of the A66, the route between the M6 at Penrith and the A1(M) at Scotch Corner is only intermittently dualled. It has six separate sections of single carriageway over the total road length of 80km.
The route also carries local slow moving agricultural and non-motorised traffic making short journeys which can have an impact on other users, especially on the single carriageway sections. The A66 is also an important route for tourism, providing access to the North Pennines Area of Outstanding Natural Beauty (AONB), the Yorkshire Dales and the Lake District National Park. The mix of road standards, together with the lack of available diversionary routes when incidents occur, affects road safety, reliability, resilience and attractiveness of the route.
If the existing A66 route is not improved, it will constrain national and regional connectivity and threaten the transformational growth envisaged by the Northern Powerhouse agenda.
The project forms part of the UK Government's 'Project Speed' announced as part of A New Deal for Britain, which aims to bring forward proposals to deliver public investment projects more strategically and efficiently. Project Speed aims to ensure that the right things are built better.
If the DCO is granted, construction is planned to start in the first quarter of 2024 and the project is due to open to traffic in 2029.
The applicant
Highways England is the Applicant and the strategic highways company appointed by the Secretary of State under the Infrastructure Act 2015 being charged with operating, maintaining and improving England's motorways and major A roads, known as the strategic road network, on behalf of the Department for Transport.
On 20th August 2021 it was announced that Highways England would be changing its name to National Highways. The name change reflects the role of the strategic road network – to connect the nation's regions – and the part it plays in setting highways standards across the UK. We have continued this consultation under the Highways England branding to avoid confusion but will be rebranding this project as of 8 November 2021. The remit of the organisation has not changed and we will continue to operate and maintain England's motorways and A roads.